I've just GOT to get this out of my system. I have never ever been a fan of Celebrity Big Brother, I only really ever watched it in the past if there was truly NOTHING else on. However, this year, I have got to admit that THIS is my guilty pleasure. From severely disliking the likes of Lee Ryan and Jasmine Waltz, and not quite understanding why Luisa and the Nolan kept picking on Jim, my affinity with Celebrity big brother was something of a shock to me.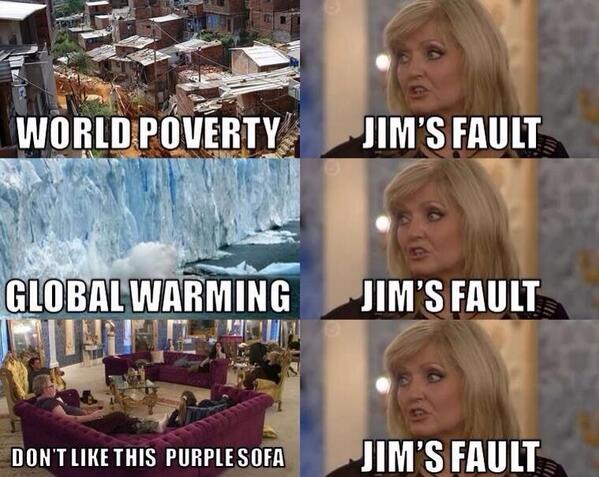 I think it was the heady mixture of how unbelievably crude the likes of Jasmine could get on national television, and not understanding how delusional Lee Ryan was throughout his time in CBB, that truly had me hooked.
I think the producers of this series should be rubbing their hands together as I wouldn't be surprised if TV stats showed this to be the best CBB of all time. The twists and turns were actually brilliant, especially last night's fantastic episode having everyone frozen in time – catch up here. Moments such as Blue coming into the house and singing to a frozen Lee were truly laugh out loud moments as was Casey's expression when she heard her arch rival's voice!
As the end draws near, I am somewhat sad, as through Twitter I've virtually met some great people and it seems to have brought everyone's disbelief in what was ensuing into a worldwide forum of social 'banter'.  I don't know if I'd ever watch it again, as I don't think anyone can top some of the Jim Davidson one liners that have come out of this year, but it will be met with less resistance than previous years.
Over to you, what did you think of this year's Celebrity Big Brother? Who's your favourite to win? I'm torn between Ollie/Sam/Jim, though for pure laughs it would be Jim!